riparian & prairie buffers
habitat + food production
emerging trends in conservation agriculture incorporate functioning habitats with food production. for example, rice paddies can be built to double as habitat for some bird species.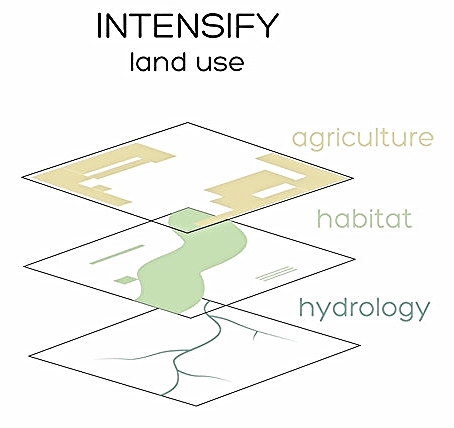 edible defensible space
defensible space around dwelling units can protect homes from wildfire-- and growing vegetables instead of trees around the house means homegrown food for families.
intercropping with native plants
planting native grasses and forbs between row crops creates habitat for beneficial insects, which naturally control pests.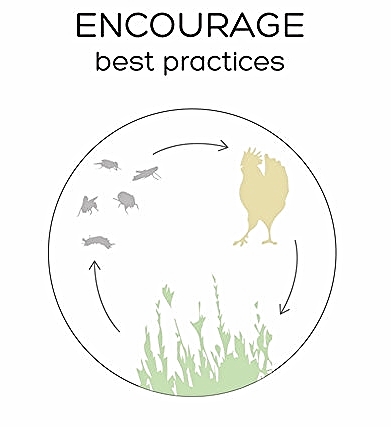 social systems infrastructure
granges provide community members with a space to store, trade, and sell produce and products, and can also house processing equipment.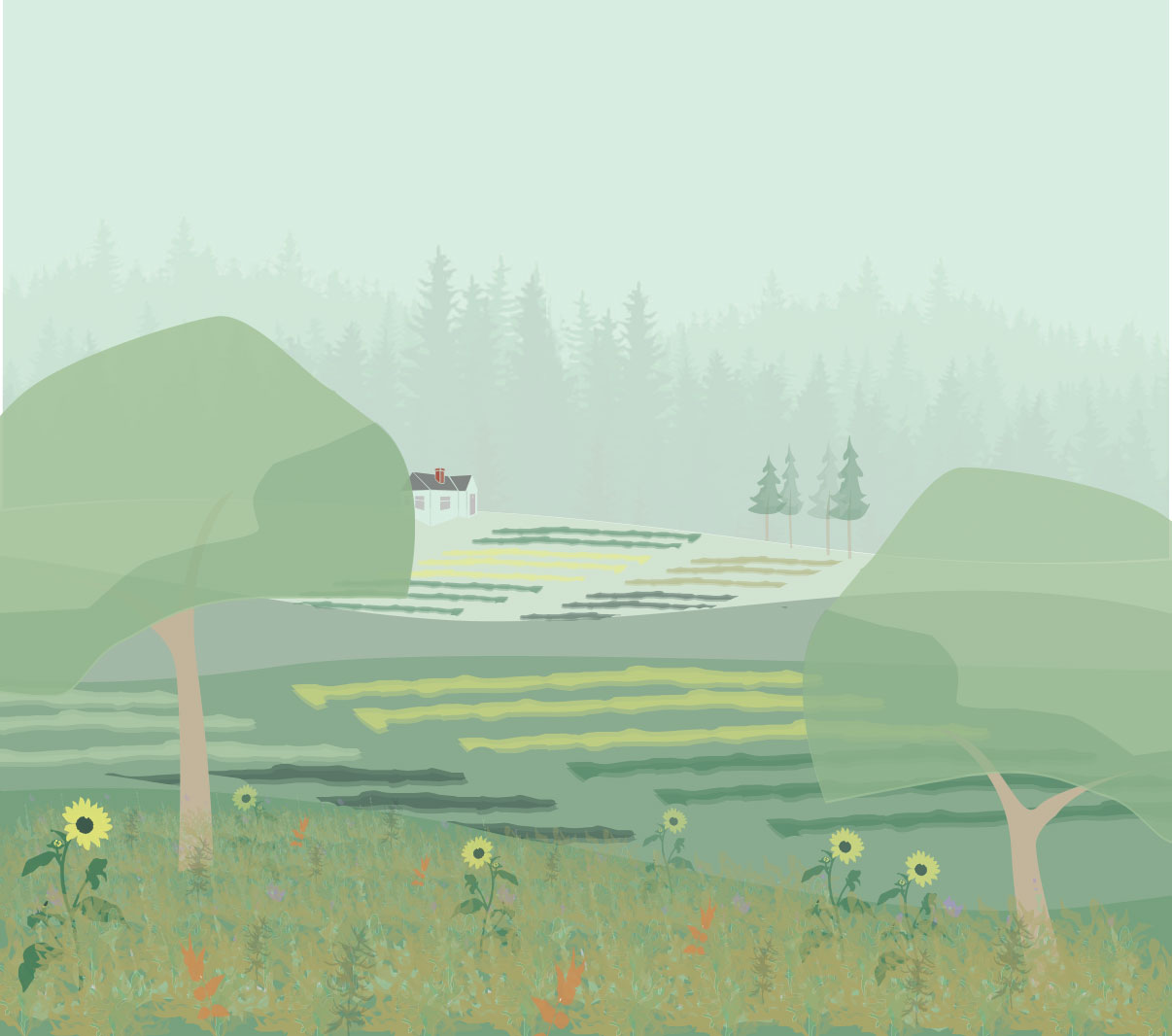 polycultures & perennials